Ceremony & Reception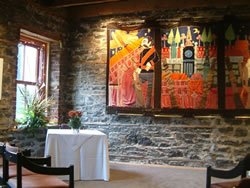 Both our ceremony and reception will take place at The Courtyard Restaurant. We're very pleased to be getting married at such a wonderful venue.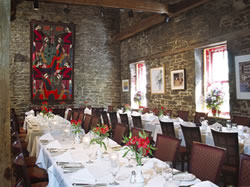 Our ceremony is scheduled to begin at 4pm, after which we'll be serving a light cocktail reception. Following some pictures and mingling, we'll have a wonderful multi-course meal starting sometime after 6:30 pm.
For those with dietary concerns: There will be a 'choice menu' available to you the day of the wedding. There will be a vegetarian option and two other non-vegetarian dishes. Also, there will be punch provided for cocktail hour and wine (red or white) provided with dinner. A cash-bar will also be available for the entire evening, for those who do not like wine or the punch. Non-alcoholic drinks will be free-of-charge.